Tuesday, 28th January 2014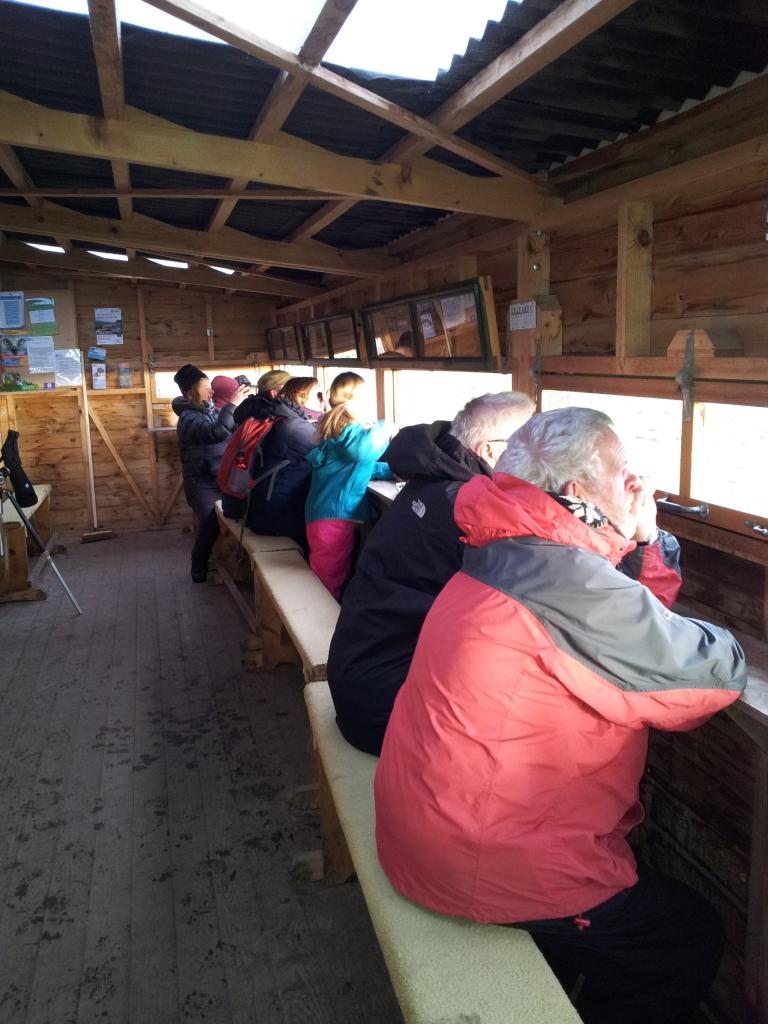 Thank you to those who braved the weather on Saturday to join us at The Solway Wetlands Centre for our Birdwatching event.  In the end we were very lucky and our walk up to the hide was fine with the rain only arriving once we were sheltered there.  Norman Holton, RSPB Senior Site Manager, was leading the event to point out and identify the birds and we had a pretty impressive list for a blustery day which included: Kestrel, Buzzards x 2, little Egret, Teal, Pintail, Shoveler, Starling, Fieldfare, Robin, Great Tit, Jackdaw and two Roe Deer!
The highlight of the day (apart from the birds) was Hannah (age 8) losing a tooth while we were in the hide and the biscuits back at the Solway Wetlands Centre where we gathered afterwards for a chat and a warm drink.
Other than that, this week Naomi and I are busy getting a grip of the Solway Wetlands Finances so are surrounded by folders, spreadsheets, pencils and calculators ready for a meeting with our HLF monitor this week and to give our Steering Group a budget update at our next meeting.
We will also be updating the Events section soon, as we have now planned our 2014 diary so watch this space.......
Vicky
Project Administrator