Friday, 24th January 2014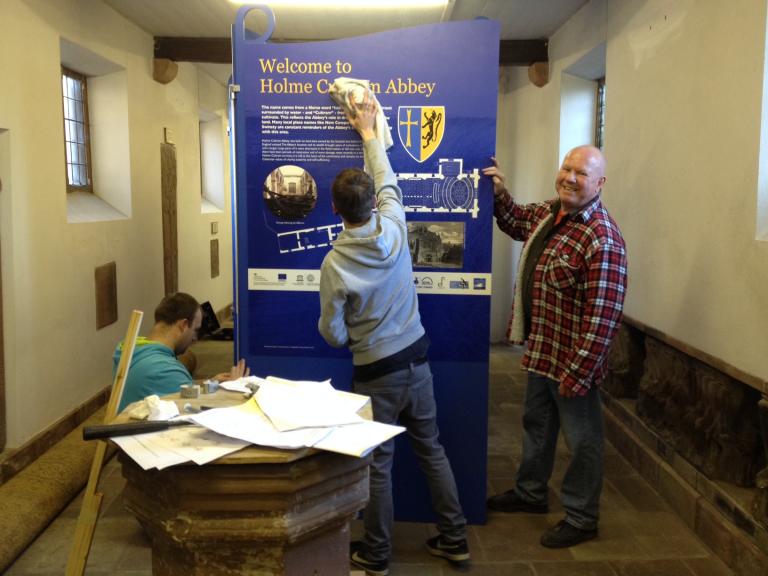 Hello! This is our first blog post on our brand new website and we're very excited indeed to have it up and running. We intend to load lots more content onto it over the coming months so do keep coming back to see how the site develops. We would also love you to suggest content- do you have a favourite place on the Solway Coast, a favourite cycle route or know somewhere quirky on the Solway that people might like to visit. If so, let us know- see the contact us page on this website, tweet us or send a message on Facebook.
In this blog, we'll keep you updated on what we are doing. We may even persuade some of our partner organisations to blog, just in case you get tired of us!
So what's new, apart from the website? Well, we are a small team at the moment. There is me, Naomi, Project Manager, and Vicky, our Project Administrator. Dave, our Wetlands Officer (usually referred to as "Wetlands Dave") is temporarily unavailable because he has jetted off to travel the world for a short period of time, but we're looking forward to welcoming him back to the Solway soon along with the pygmy elephant that he has promised to bring back as a present! We're also about to recruit a new member of staff to work with schools and communities.
Right now we are overhauling the budget (no small effort) so we can plan lots of exciting events and projects for 2014. We have also recently received delivery of some superb exhibition panels for Holme Cultram Abbey, which will eventually form part of an improved visitor welcome at this fantastic Medieval abbey on the Solway. We owe a big vote of thanks to Headland Design for their hard work on designing and producing all the panels.
For now… over and out,
Naomi