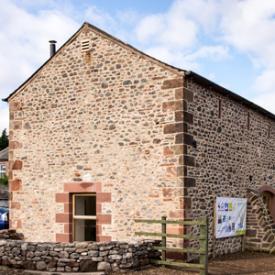 This is an ideal first point of call to explore and learn about the natural landscape of the Solway. The Solway Wetlands Centre is open year round, 10am to 4pm, and is packed full of useful information about wildlife. It also features a map highlighting other places to visit on the Solway Plain. The Centre has plenty of free parking, is wheelchair accessible and includes information leaflets, teas/coffees and loos on site. It is also the location of RSPB Campfield Marsh Reserve, a unique mix of different habitats. Trails from the Centre take you into the heart of the reserve where you can follow the boardwalk across Bowness Common, one of the largest peat bogs in the UK.
Highlight:
During Spring look out across the farmland to catch sight of the dashing courtship displays of lapwing, also known as 'peewit'. These enigmatic birds have suffered large declines over the past 50 years, but RSPB Campfield Marsh still holds on to healthy numbers of breeding pairs. The water table in the grass farmland is held high during spring to create wet, muddy pools, ideal for feeding young chicks.
How to get there:
The Solway Wetlands Centre at RSPB Campfield Marsh is signposted off the coast road, 1.5 miles west of Bowness on Solway.