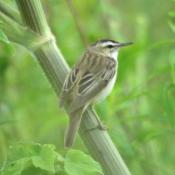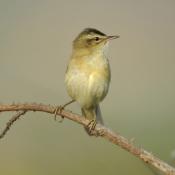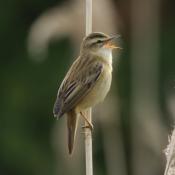 Arrive mid-April in the UK, leave mid-October. Sedge Warblers are most active at dawn and dusk. Most commonly seen in and around reedbeds and damp wetlands singing from perches on taller vegetation.
The Sedge Warbler is a small, plumpish bird with a broad, creamy stripe above the eye and similar coloured underparts. It has a brown back which is streaked with black.
Sedge Warblers overwinter in Sub-Saharan Africa, breeding in the UK in the summer months. It's song is an ever changing rambling and noisy warble.